| | |
| --- | --- |
| RCS Haven E-Бюллетень – Август 2017 | |
---
Русский Центр в Шотландии RCS Haven представляет Вашему вниманию обзор связанных с Россией событий, которые пройдут в Великобритании.
RCS Haven, приглашает всех, кто интересуется русской культурой. В Центре работают классы английского и русского языка, библиотека, детская Арт-студия и студия Веб-дизайна, проводятся встречи с участием консультантов по вопросам образования, работы и бизнеса в России и Великобритании.
---
НОВОСТИ
---
Новый учебный год в Русской школе цетра RCS Haven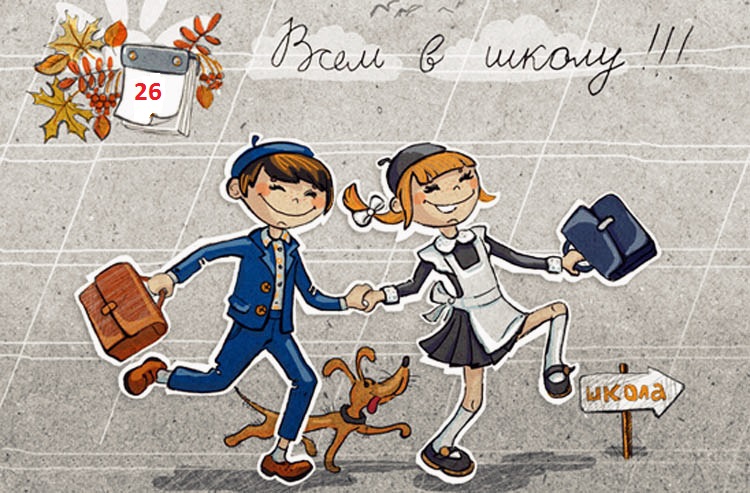 Уважаемые родители и дорогие наши ученики!
Мы рады сообщить вам, что Центр RCS Haven и его Русская школа начинают очередной новый учебный год, и открывают свои двери для всех желающих!
Русская школа для детей рада видеть вас 26 августа, по адресу: в Adelphi Centre 12 Commercial Road, Glasgow, G5 0PQ.
Занятия, как и прежде, будут проходить по субботам с 11.00.
26 августа состоятся организационные собрания в классах, в том числе по поводу формирования групп студентов для подготовки к сдаче экзаменов SQA, GCSE и GCE A-level Russian, а также различных факультативов.
Вы можете записать детей в школу заранее, для этого позвоните по телефону 0141 5522144 или пришлите e-mail по адресу
school@rcshaven.org.uk
Классы русского и английского языка для взрослых возобновят свою работу после каникул в помещении Центра на 11 Duke Street с понедельника 25 сентября.
---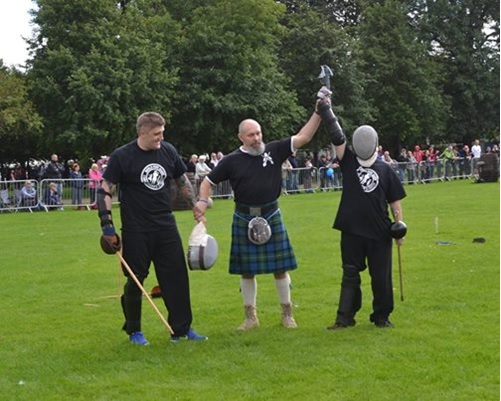 Ассоциация шотландских и донских казаков, проводит мероприятие Highland Warrior Challenge в рамках Горских Игр включенных в регламент чемпионата волынщиков.
Второй раз сборная казаков из Ростова-на-Дону собирается соревноваться на этом турнире.
Мы хотели бы пригласить всех принять участие в этом культурном и спортивном мероприятии в качестве зрителей или участников.
Highland Warrior Challenge - это триатлон. Он состоит из трех дисциплин, таких как Бой на палашах, Поясная борьба и Кулачный бой.
Горские игры начнутся в 12.00 , 12 августа по адресу: Glasgow Green, Greendyke St, Saltmarket, Glasgow G1 5DB
---
ВАКАНСИИ
---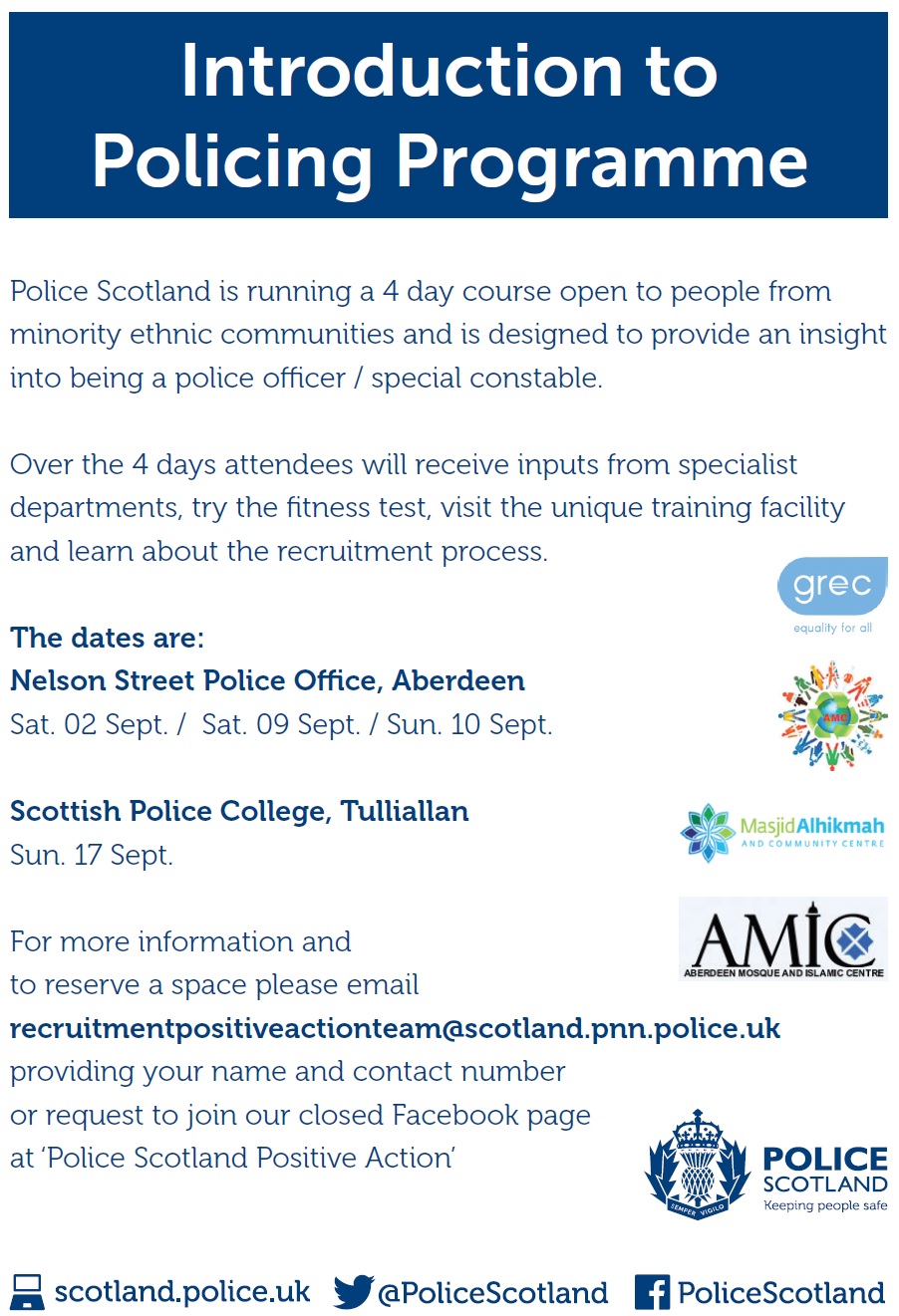 Полиция Шотландии продолжает проводить программу по привлечению представителей этнических меньшинств в свои ряды и вновь обращается к русскоязычной общине.
В ближайшие месяцы мероприятия будут проходить на севере страны в Абердине.
Вы cможете получить подробную информацию о программе связавшись с командой рекрутмента написав письмо на
Не упустите эту уникальную возможность!
---
Центр Haven приглашает на работу учителя русского языка для работы в Русской школе в Глазго по субботам.
На сайте RCS Haven в разделе
Работа
собраны вакансии от шотландских, британских и русских работодателей.
---
ОБРАЗОВАНИЕ
---
Русская школа центра RCS Haven

Преподавание для детей базируется на методиках изучения русского языка как родного и как иностранного, работает класс раннего развития для детей в возрасте до 2 лет.
Школа работает по субботам с 11.00 до 14.00 по адресу: Adelphi Centre, 12 Commercial Road, Glasgow G5 0PQ. Рядом находится большой спортивный центр, бесплатная автостоянка.
Вы можете связаться с нами по телефону 01415522144 или используя e-mail
school@rcshaven.org.uk
---
Aрт-студия для детей
Под руководством опытных учителей - профессионального художника и специалиста по раннему развитию, дети обучаются живописи, развитию речи и основам сценического искусства.
Студия работает каждую пятницу с 17.30 до 19.30
Русский центр RCS Haven, 11 Duke Street, Glasgow, G4 0UL
Тел. 0141 5522144
---
Занятия по русскому языку проходят по понедельникам 17.30 - 19.00 начинающие, 19.00 - 20.00 продвинутые, по средам 18.00 -19.30 интенсивный курс (Duke Street) и по субботам с 11.00 (Adelfi Centre),
Английский класс работает по четвергам с 19.00.
---
---
КАЛЕНДАРЬ СОБЫТИЙ В АВГУСТЕ
---
Edinburgh International Festival
Compelling conductor, virtuoso pianist and respected musical thinker, Mikhail Pletnev is an extraordinary all-round musician – and celebrated for his many exceptional past performances at the International Festival. His all-Rachmaninov recital includes the hugely passionate and rarely performed First Piano Sonata and a wide ranging selection from the playful Fantasy Pieces Op 3, the powerful Preludes Op 23 and the dark Etudes-tableaux Op 39. The Queen's Hall, 85-89 Clerk Street, Edinburgh, EH8 9JG
---
Benjamin Appl Baritone, Pavel Kolesnikov Piano
They open with a broad Schubert collection – from the joyous affirmation of Die Taubenpost to the gruesome Romantic horror of Der Zwerg – and travel through dramatic songs by Schumann and Grieg's achingly melodious Sechs Lieder to a new work by contemporary German composer Matthias Pintscher. The Queen's Hall, 85-89 Clerk Street, Edinburgh, EH8 9JG
---
Valery Gergiev Conductor
Prokofiev Symphony No 1 in D 'Classical', Britten Variations on a Theme of Frank Bridge, Shostakovich Symphony No 4
Only at the International Festival could you experience two of the world's finest orchestras in a single concert. Both orchestras join forces for the overwhelming power of Shostakovich's Fourth Symphony, whose shattering climaxes demand the most gargantuan forces the composer ever wrote for. Usher Hall, Lothian Road, Edinburgh, EH1 2EA
---
Songs and piano music by Tchaikovsky, Rachmaninov, Rimsky-Korsakov, Glière, Vlasov and Vasilenko.
One of the most exciting new voices in Russia, young lyric soprano Venera Gimadieva has bewitched audiences at Moscow's Bolshoi Theatre, London's Royal Opera House, Glyndebourne and throughout the world with her compelling musical personality and her astonishingly expressive vocal artistry. The Queen's Hall, 85-89 Clerk Street, Edinburgh, EH8 9JG
---
---
The rapscallions and runaways of St Petersburg's legendary Youth Circus make their delightful Fringe debut. Share our smiles and dreams in a spellbinding story for all ages, told with a high-energy fusion of circus skills, modern dance and clowning, and featuring a stunning soundscape of live and electronic music, abstract noises and human voices. At the centre of our imagined universe sits the Ping-Pong Ball, an unpredictable object which evolves an extraordinary identity of its own. With ping-pong balls setting the pace, we can guarantee that every performance will be unique!
Pleasance Courtyard (Venue 33), 60 Pleasance, EH8 9TJ
---
Celebrating 20 years since their Fringe debut, multi award-winning Russian physical theatre company Derevo return with their latest masterpiece. Through mime, butoh and spectacular visuals and sound, a deeply fallen and pushed around Anton Adasinky immortalises the cosmic figure of the clown, full of inner joy yet trapped in a never ending cycle of self-sacrifice and rebirth. Forever – with a smile. Pleasance Courtyard (Venue 33), 60 Pleasance, EH8 9TJ
---
Nikolai Zykov Theatre
---
American High School Theatre Festival.
The Sneeze is a collection of hilarious short plays by the great Russian playwright Anton Chekhov, translated and adapted by Michael Frayn. Among history's most celebrated dramatists next to Shakespeare, Chekhov wrote plays that could expose our deepest fears and longings while leaving us laughing through the tears. These are just a handful of the vaudeville-inspired short plays and stories that Chekhov wrote early in his career before creating the full-length masterpieces for which he would become most famous. Anyone who has seen The Seagull or Three Sisters will recognize Chekhov's distinct voice in these vividly drawn characters. Central Hall (Venue 295), 2 West Tollcross, EH3 9BP
---
Who will risk their life tonight? A rotating bill of bang-up performers from all over the Fringe, hand-picked by your charming Russian hostess Shantisha, the only belly dancing compere on the Fringe. High energy, unique dancing technique, exquisite costumes, tasteful choice of guest acts and an element of danger make Shantisha's cabaret the perfect Fringe taster experience. Liquid Room Annexe/Warehouse (Venue 276), 9c Victoria St, EH1 2HE ​
---
Michael Mofidian (bass-baritone), Michael Foyle (violin) and Maksim Stsura (piano)
A programme of British and Russian songs of love and loss marking the centenary of the Russian Revolution, with music by Ralph Vaughan Williams, Sergei Rachmaninoff and Sergei Prokofiev. Conceived and devised by Ian McFarlane, produced and funded by McFarlane Productions. St Andrew's and St George's West, George St (Venue 111), 13 George Street, EH2 2PA
---
Shakespearia Land (Russia)
A unique take on Shakespeare's A Midsummer Night's Dream from a Russian company dedicated to the Bard. This production sees the play daringly re-imagined without the lovers, centring on the stories of the fairies and Mechanicals. Professionally directed, with amateur actors who have eagerly dipped themselves into the era and art of Shakespeare, the portrayal of the Mechanicals' journey takes on a new significance. C venues – C primo (Venue 41), Lodge No 1, 19 Hill Street, EH2 3JP ​
---
On This Side of Time is a movement fable exploring the expressive abilities of bodies and the possibility of expressing the inexpressible through movement. It explores the relation between a human being and time, attempting to understand the phenomenon of time and to live this understanding through the body. This show is a philosophical, symbolic reflection on life, death, love and breaking away.
SpaceTriplex (Venue 38),
The Prince Phillip Building, EH8 9DP ​
---
Partners in life and on canvas, Marc and Bella Chagall are immortalised as the picture of romance. But whilst on canvas they flew, in life they walked through some of the most devastating times in history. Daniel Jamieson's The Flying Lovers of Vitebsk traces this young couple as they navigate the Pogroms, the Russian Revolution and each other. Emma Rice's production is drawn in a theatrical language as fluid as Chagall's paintings and woven throughout with music and dance inspired by Russian Jewish tradition. Traverse Theatre (Venue 15), 10 Cambridge Street, EH1 2ED
---
---
Everything you would expect from a renowned Russian string orchestra... and some things you would not! Following recent sell-out concerts in Russia, USA and China, Misha Rachlevsky and his 14-strong Gang bring to the Fringe a compelling mixture of passion, energy, fun and great music, designed for all ages and guaranteed to make you look with fresh eyes upon the world of classical music.
---
An unmissable performance from world-renowned trumpeter Valery Ponomarev, who dramatically escaped 70s USSR and toured the world with Art Blakey and the Jazz Messengers for four years, making 11 albums! Here his top five-piece band recreates Art's timeless music. An exclusive annual show from a master of his craft, only at The Jazz Bar!
The Jazz Bar (Venue 57), 1a Chambers Street, EH1 1HR
---
Group: Ekaterina Gopenko, Sergio Bueno Vázquez, Michal Jesionowski
There's music that begins like 'hello' and ends like 'farewell'... There are songs like magic stories in which you escape for several hours. There are sounds of sorrow and words of comfort. There are fairy tales which you want to believe in… There's a band that doesn't fear to be comic, sad and non-trendy. This band of three musicians from different countries and music genres combines a wonderful mixture of classic, folk and indie music. Lyrics in Russian and Ukrainian create one more side of this original band's sound. St Andrew's and St George's West, George St (Venue 111), 13 George Street, EH2 2PA
---
КОНТАКТЫ
---
Спасибо, что нашли время для чтения этого бюллетеня. Мы надеемся, что он был для Вас интересным, полезным и доставил Вам удовольствие. Если у Вас есть какие-либо новости или события, о которых Вы хотели бы сообщить , пожалуйста, свяжитесь с нами по адресам, указанным ниже.
t.- 0141 552 2144 email -
info@rcshaven.org.uk