| | |
| --- | --- |
| RCS Haven E-Bulletin – December 2018 | |
---

Greetings, and welcome to our bulletin full of information on exciting Russian events. 
RCS Haven is welcoming anyone who is interested in studying Russian language, literature and culture. We have English and Russian language lessons. There are a library, Art studio for children and Science club.
Also, the Centre provides consultations in law, finance and other aspects of work and business in Russia and Britain.
Wish you a very Merry Christmas and Happy New Year! 
NEWS
---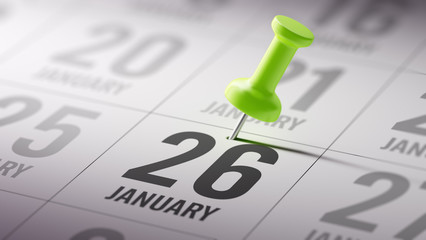 On January 26th, the School at the Russian centre in Scotland invites all those who interested in sitting Russian exams: Russian for life and work, GCSE Russian and GCE A level.
Regardless of when you would like to pass the exams, you can assess your strengths and outline further preparation plans.
Students can take tests in reading, listening, writing texts and speaking.
Testing will take place at the Adelphi centre, 12 commercial Road, G5 0PQ at 11-00. The test and the results are free of charge. 
If you wish to receive a consultation on the results, the cost of the consultation is 10 pounds.
Preliminary registration is required by emailing 
[email protected]
 before 12th of January.
---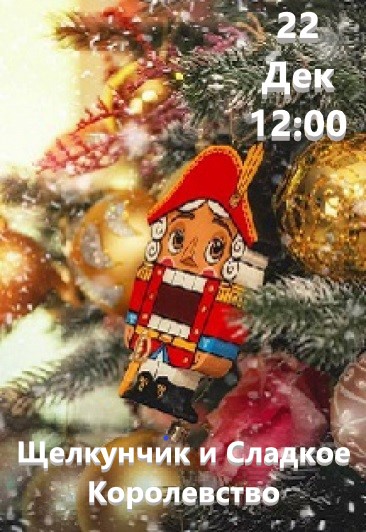 A famously beautiful story with lively characters and music you've known since childhood is the perfect way to get yourself in the 
festive mood in the run-up to Christmas and New Year.
The show will take place on Saturday 22nd December, from 12 noon to 2pm at Partick Burgh Hall, 9 Burgh Hall St, Glasgow, G11 5LW.
"The Nutcracker and the Sweet Kingdom" is produced and performed by students from all of our classes. 
Alongside the performance, there will also be cakes and refreshments, a craft fair with goods made by the students, traditional dancing and games and competitions for adults and kids.
We have access to two halls - a large one for the performance and another for parents with small children to relax.
The event is in Russian, but the programme will have commentary and explanation in English.
Ticket Prices
Children studying at RCS: £10 (Includes a Christmas gift, entry to the tea party and free entry for one accompanying adult)
Children studying at RCS (no gift): £3 (No gift included, includes free entry for one accompanying adult)
Children not studying at RCS: £12 (Includes a Christmas gift, entry to the tea party), Adults: £5
Tickets are available from the Adelphi Centre café at the school from 11am to 2pm on Saturdays, by telephone on 0141 5522144 or by email at [email protected]
If you have any questions about tickets, please contact Olga Mirenskaya and Svetlana Vilgotskaya, our parents' committee representatives.
We look forward to seeing you all!
---
NOTICES
---
Angelika Rula is a fully qualified BACP registered counsellor.  She provides therapy for relationship issues, addictions, anxiety, loss of hope or meaning in life, stress, loneliness, depression and   other   personal   matters, in   both English   and   Russian language.
Therapy   works   best   in   a   relationship   that   contains   support, encouragement   and challenge, and   her   Person-Centred   approach   respects   your   experience   without imposing labels or assumptions. 
She provides a safe space to explore your issues and support you to make sense of them.
She offers the first session free of charge so you can "test the water" without any financial consequences, and cover any questions you may have about the process before your therapy starts.
---
VACANCIES
---
Police Scotland continues to encourage members of ethnic minorities to apply for the job and once again refers to the Russian-speaking community.
---
RCS Haven is looking for Russian and Chess teachers for the Saturday school.
Also, we are looking for volunteers.
The job search facility on the RCS Haven website collects vacancies from British and Russian employers. It can be accessed by 
clicking here
, 
---
EDUCATION 
---
The S
chool of Russian Centre in Scotland  Haven 
Classes for children are based on Russian teaching methods for primary school level native and non-native speakers.
In the current school year, lessons for all classes except the youngest take place between 11.00 and 2.00pm on Saturdays at 
- 
Adelphi Centre, 12 Commercial Road, Glasgow G5 0PQ. 
[email protected]
---
Russian classes for tests and exams 
RCS Haven prepares students for taking tests and exams in the Russian language, and also conducts / organizes tests and exams: Russian for Life and Work Level 3 and level 4 (reg. No: SQA 3014177), and GCSE  и GCE A Level in Russian (reg. No: EDEXCEL - 70233).  Classes take place on Saturdays from 11.00. to 14.00 at Adelphi Centre, 12 Commercial Road, Glasgow G5 0PQ. 
[email protected]
---
Art lessons for children are undergoing in RCS Haven.
Under supervision of experienced teachers and a specialist in early development, children study the basics of drawing and painting, language development, drama, science and math. All children are welcome.
Art studio takes place on Fridays 17:30 - 19:30.
Science club takes place on Wednesdays, 17:00 - 19:00 at 
RCS Haven, 11 Duke Street, Glasgow, G4 0UL, Т. 0141 5522144
---
Russian and English language courses for adults
Classes for those who want to study Russian and English language.
Russian lessons on Mondays at Beginners from 18.00 to 19.30; Advanced from 19.30 to 20.30, Intermedia group on Wednesdays from 19.00. to 20.30 (11 Duke Street) and Saturdays at 11.00 (Adelphi Centre).
English lessons on Thursdays from 19.00 to 20.00
Russian Centre in Scotland Haven, 11 Duke Street, Glasgow, G4 0UL,    
[email protected]
---
DECEMBER EVENTS CALENDAR
---
Events in Scotland
---
Wednesday - Sunday
Sharmanka are a unique and award-winning theatre group. Their beautifully carved figures perform an incredible dance to haunting music and synchronised light, telling the funny and tragic stories of the human life and spirit. 
103 Trongate, Glasgow G1 5HD. T.: +44 (0)141 5527080  
---
Don Quixote – 2 December 
The Nutcracker – 23 December
The 2018/19 Bolshoi Ballet in cinema season showcases some of ballet's greatest classical works performed by the world's finest dancers creating a unique cinematic experience.
Aberdeen, Annan, Banchory, Dundee, Dunfermline, Edinburgh, Glasgow, Hamilton, Helensborough, Paisley, Perth.
---
6 December, 11:00
Café de la Poste. Sparkling Russian/English conversation over tea and cakes. The group meets on the first Thursday of the month.  No charge apart from any drinks and cakes you choose to purchase.
Open to all - no need to book. 
Just turn up and you will be warmly welcomed by the group. For more information please contact   
[email protected]
  Tel. 0131 560 1486.
---
8 December, 13:00
A festive concert of music with themes of Christmas and Winter. The programme included music used in the Russian Orthodox church, choral settings of classic Russian poems, and a selection of festive Christmas songs, carols and wassails.
Free and unticketed, donations gratefully received on retiral.
Renfield St Stephen's Parish Church. 260 Bath Street, G2 4JP Glasgow
---
8 December, 17:30
A special screening, generously presented by Moscow Caledonian Club. Tickets to this screening are free. Booking recommended.
Sobibor is based on the history of the Sobibór extermination camp uprising during WWII, and the life of Soviet officer Alexander Pechersky. When he was a POW in Sobibor, he managed to do the impossible - to organise a revolt and mass escape of the prisoners.
Belmont Filmhouse, 49 Belmont Street, AB10 1JS Aberdeen
---
14, 15 December
Thomas Søndergård Conductor
Christmas is coming, and whether you're young or old, who wouldn't love a trip to the Kingdom of Sweets? Tchaikovsky's The Nutcracker is classical music's ultimate seasonal selection box. Tonight, Thomas Søndergård also takes us to Prokofiev's bonfire party deep in the Russian forests, and cellist Johannes Moser, our Artist in Residence this Season, lights up the sky with Tchaikovsky's show stopping Rococo Variations.
---
16 December, 16:00
Three internationally-acclaimed musicians and a principal ballerina present a musical feast that includes vocal and piano masterpieces and a unique sequence from Tchaikovsky's The Nutcracker - our "piece de resistance" for the festive season!
Alexey Gusev, baritone; Paulius Rudokas, piano; Egle Sarmaviciute, piano; Polina Shakhanova, Ballerina.
The wonderful Canongate Kirk, with its lovely Cathedral acoustic, is a fitting venue for this glittering, highly entertaining and inspiring concert.
Canongate Kirk, Canongate Kirk, 153 Canongate, EH8 8BN
---
19 - 21 December, 19.30
Baba Yaga is the wicked witch of Russian fairy tales. She lives deep in the forest in a hut that moves around on giant chicken legs. Baba Yaga has steel teeth and eats anyone lost in the forest, especially children. Our heroine, Vasilisa must outwit Baba Yaga and other villains to win the day and ensure the sun will rise again. Performed in Main Pool; audience should dress warmly.
99 Calder Street, Govanhill, Glasgow, G42 7RA
---
21 December, 19:30
Based on Hans Christian Andersen's wintry tale, The Mother is a breathtakingly spectacular and compelling production, combining narrative dance and drama.
Starring international superstar Natalia Osipova (principal of the Royal Ballet, London) and multi-award winning Jonathan Goddard.
Pentland Theatre - Pleasance at EICC 150 Morrison Street, Edinburgh, EH3 8EE 
---
CONTACT US
---
Thank you for reading this bulletin; we hope you have found it interesting, useful and enjoyable. If you have any news or events that you would like us to highlight in future editions, please contact us at the address below.
t. +44 (0)141 552 2144 e-mail - 
[email protected]