| | |
| --- | --- |
| RCS Haven E-Bulletin – August 2018 | |
---
 Greetings, and welcome to our bulletin full of information on exciting Russian events.
RCS Haven is welcoming anyone who is interested in studying Russian language, literature and culture. We have English and Russian language lessons. There are a library, Art studio for children and Web-design Studio.
Also, the Centre provides consultations in law, finance and other aspects of work and business in Russia and Britain.
---
NEWS
---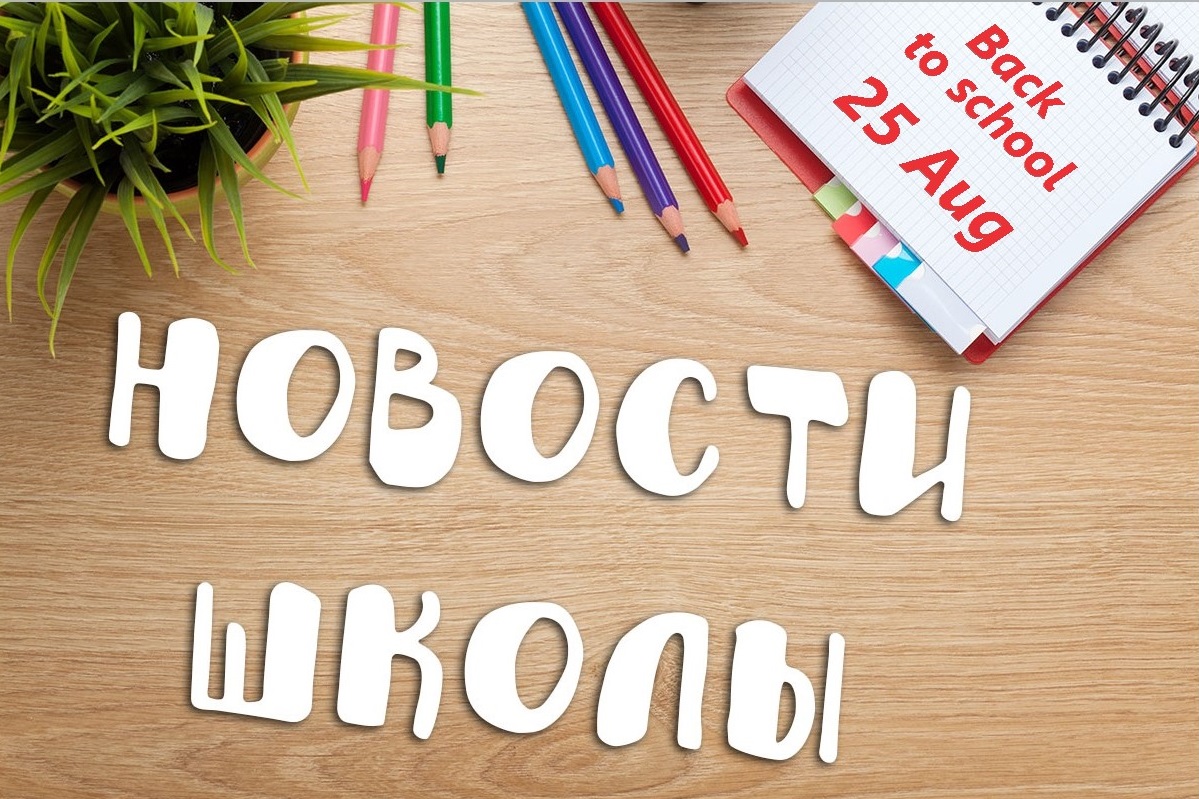 Attention parents and our dear students!
The new school year is about to begin, and RCS Haven's Russian language school is opening its doors for all to come along!
Our children's Russian school will be welcoming new, young learners on 25th August
Just as always, our lessons take place at The Adelphi Centre, 12 Commercial Road, Glasgow, G5 0PQ.on Saturdays from 11:00am.
On 25th August, we'll be holding some class meetings to arrange our students into groups preparing to sit their SQA, GCSE or GCE A-level Russian exams, as well as choosing course options.
If you wish to enrol your child or children in advance, please call us on 0141 5522144, or send us an email at 
[email protected]
.
Registration for sitting British exams is now open
We are happy to announce that RCS Haven has successfully passed JCQ's (Joint Council for Qualifications) quality test. This means our facility can officially host, not only GCSE or GCE A-level Russian exams, but in fact all  subjects, such as maths and business. We are currently preparing a mailing list containing all the current information regarding the organisation and preparation of exams this year.
If you wish to be included in this mailing list, please register by sending us an email with the subject 'GCSE' or 'GCE' to 
[email protected]
.
Initial consultations will take place at 11:00am on 25th August at The Adelphi Centre.
Enrolment in our English courses is also now open
Our English courses last year, organised by our new teacher John Smith, had a great impact on the students' level of English. Taking our students' feedback on board, this year the classes are being split into beginners and continuing students.
Our lessons cost £6/hour, when booked in a block of 10 lessons. They take place at RCS Haven on 11 Duke Street. Currently, our lessons are on Thursdays 18:00 – 19:00 for beginners, and 19:00-20:00 for continuing students. Students will be provided with a pack each lesson containing that day's educational material. If you can't make a lesson don't worry, as the pack will be emailed to you.
Classes will begin in mid-September, but groups are limited to up to 10 people, so register now to avoid disappointment!
Our creative studio returns from it summer holiday!
Throughout this year, highly-qualified instructors in the fields of classical Russian musical, theatrical and artistic studies will be teaching kids of all ages.
Visiting our studio is a new opportunity for children to spark their creativity and learn key artistic and life skills, such as performing and speaking in front of an audience, effective communication, painting skills and much more.
The creative studio is both fun and beneficial to the children, as it gives them a chance to learn new things by playing, make friends, take part in local competitions, and travel around Scotland (and even beyond). Come along and see for yourself!
For any questions or enquiries about the studio's work, please contact  
[email protected]
.
Classes take place on Fridays at RCS Haven, 11 Duke Street, G4 0UL.
---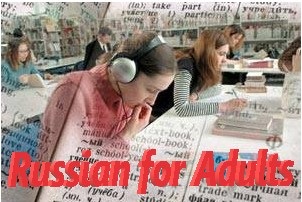 RCS Haven is offering a new Russian language programme.
This programme is comprised of time-honoured textbooks, fused with modern language-teaching techniques to create an immersive, effective language learning experience.
Through unique listening and speaking exercises, students quickly build an impressive Russian vocabulary.
This programme differs from other Russian language classes in that each lesson contains special exercises focussed on improving pronunciation, correct intonation, and developing a feeling for the flow and rhythm of Russian.
For advanced learners, all exercises are prepared using authentic Russian texts, audio and video materials.
This allows our students to acclimatise to real, modern Russian.
Rather than being a chore, learning new words and phrases in our classes is thoroughly enjoyable, as the lessons incorporate elements of popular linguistics that allow you to feel and understand how the Russian language works.
Our linguistic method means you will get into the habit of working with the roots of words. Knowing how to work with these roots makes it easy to memorise a large vocabulary.
No question in class will go unanswered – don't be afraid to ask anything!
We are happy to invite you to the first informal meeting with our teachers and learning advisers. This is simply to discuss the course programme with our course teachers and gauge your level of Russian, so as to place you into an appropriate group.
The meeting will be held at 7 pm. on 5th  September for all students, newcomers and continuing learners alike from beginners and advanced at our office 11 Duke Street, G4 0UL
Information regarding class timetables and prices can be found on our
website
.
---
This year Pipe Band World Championship will be again in Glasgow green.
Highland games and Highland Warrior Challenge will be part of this event.
Highland games will be on 18th of August. Highland Warrior Challenge it is triathlon.
That have three disciplines - Scottish sword fencing, Backhold wrestling and boxing.
Again this year we are expecting team of Cossacks from Rostov on Don.
---
VACANCIES
---
Police Scotland continues to encourage members of ethnic minorities to apply for the job and once again refers to the Russian-speaking community.
---
RCS Haven is looking for Russian and Chess teachers for the Saturday school.
Also, we are looking for volunteers.
The job search facility on the RCS Haven website collects vacancies from British and Russian employers. It can be accessed by 
clicking here
, 
AUGUST EVENTS CALENDAR
---
 Edinburgh International Festival
---
8 August, 11am
A wonderfully eclectic recital of Schumann, Prokofiev, Takemitsu, Pärt and Ravel from the Russian violinist and the French pianist.
Charismatic Russian-born violinist Viktoria Mullova is a world star in classical music, admired as much for her pioneering performances as for her astonishing versatility. Her recitals combine searching intelligence with electrifying virtuosity. Queen's Hall
---
14 August,11am
An internationally respected and well-established musical partnership, the French cellist and Russian pianist tackle the late sonatas of Beethoven, Chopin and Rachmaninov. Queen's Hall
---
Edinburgh Festival Fringe
---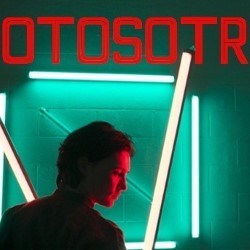 2-26 August. 6.40pm
Age 8+. Performed by Anatoliy Ogay, dir. Tatyana Kim
The story of one of the 200,000 Koreans who were deported from the Russian-Korean border by the Soviet government in 1937. It is an exploration of the life of a Soviet soldier of Korean descent Anatoliy Ogay. This is the journey of a WWII hero who fought the Nazis in Berlin in 1945, survived the communist regime until 1991 and preserved his Korean identity throughout his life. This powerful, extraordinary story that is told by his grandson, who traces his grandfather's life journey through a witty text, multimedia storytelling and contemporary music. Venue 61, Underbelly, Cowgate - White Belly. 
---
3-11, 13-18, 20-15 August. 11.35am
Age 18+. Alyona Ageeva Physical Theatre PosleSlov
'I looked up in the skies. The Sky river changed its bed' (Hattori Ransetsu). Once in a lifetime Sky Labyrinths open to everyone, but not everyone risks entering. These labyrinths are home to beauty and terror at the same time. They reveal the eternal secrets of the universe and pages of the books unwritten: there you can find your essence or get lost forever. It's a road with no beginning or ending, a river of time carrying humans' destiny. Those who come through these labyrinths will never be the same again. Venue 236, Greenside @ Infirmary Street - Forest Theatre.
---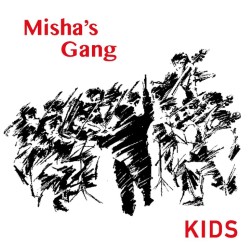 Strings for Kids: Misha's Gang Presents 
3- 25 August 
Children's Shows (music, interactive, age 3+) 
Misha Rachlevsky and Russia's finest string players engage, educate and entertain youngsters of all ages in a musical journey full of fun, interaction and surprises. Learn how sounds are made, how many nails it takes to make a cello (tricky!), what the dots, lines and squiggles mean, and much more. If you play an instrument bring it along, otherwise we'll give you one and together we'll create a big, loud orchestra. You may even get the chance to conduct while Misha rests! Adults may feel guilty having as much fun as the kids! 
3-14, 16-25 August. 3pm
 - 
Misha's Gang

.
 Venue 53, theSpace @ Surgeons Hall, Grand Theatre
19-25 August. 4.15pm
 - 
Misha's Gang:
 Overdrive

.
 Venue 53, theSpace @ Surgeons Hall, Grand Theatre
---
3-11 August, 3.40pm
Age 18+. Alyona Ageeva Physical Theatre PosleSlov
Does a body have its own soul? Does a body make us a human being? What is hidden beneath nudity, and what is nudity itself? Nudity is extreme openness and vulnerability and, at the same time, an incomprehensible power connected not only with sexuality. The magic of Eros, compelling power of nudity, way up and way down, transcendence and co-creation, fragility and strength.  Life, death, pain and love – all of this complex and unspeakable physical phenomenon is what we are researching in (Some)Body. Venue 124, ZOO Charteris - Sanctuary
---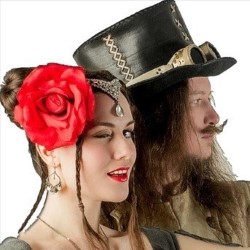 4-26 August, 6.35pm 
Age 18+ only. Who will risk their life tonight? A rotating bill of bang-up performers from all over the Fringe, hand-picked by your charming Russian hostess Shantisha, the only belly dancing compere on the Fringe. High energy, unique dancing technique, exquisite costumes, tasteful choice of guest acts and an element of danger make Shantisha's cabaret the perfect Fringe taster experience. Liquid Room Annexe/Warehouse (Venue 276), 9c Victoria St, EH1 2HE 
---
9-11 August, 8pm
Age 12+. Spectres is a chamber-piece play in Stanislavsky tradition, initially staged in the interiors of an early 20th-century mansion in Kyiv. Elegant drama, based on Ibsen's Ghosts, telling the story of a bourgeois family in crisis with themes of maternal deprivation and rejection, set against a backdrop of a contemporary Ukraine, a country reborn. This new version created by Polina Medvedeva for Edinburgh PASS Theatre, is a radical experiment, where intimacy serves as a vehicle for intense psychological chemistry. Performed in Ukrainian with English surtitles. PASS Theatre (Edinburgh College, Granton Campus, EH5 1QE), Venue 446 (free bus leaves Apex Hotel, Grassmarket, at 7pm)
---
19-27 August, 5.45pm  
Age 14+. Sex, power, love, alienation and violence. World premiere of a new adaptation of Lermontov's classic novel. A thrilling Russian dissection of the cruel and complicated games played between the sexes, laying intimate thoughts unflinchingly bare, and featuring the ultimate Byronic hero, a reckless, melancholic romantic. A uniquely immersive experience, blurring the line between spectators and performers, and between the present day and the 19th century. Created by a team of artists from the UK, Russia and Belarus, crossing social and political divides. Venue 6, C venues – C royale - studio 2.
---
20-25 August, 10.30pm
Age 18+. A staging of the famous play, Mike Bartlett's Contractions, by the St Petersburg A.A. Bryantsev Youth Theatre. This ink-black satire features a series of short interviews between the human resources manager of a multinational company and a young woman working in the sales division. Mike Bartlett, who was thrilled, by his own words, that Contractions was having its premiere production in Russia, said that the message he wanted to translate to the viewers is 'the importance of humanity versus faceless authority, and the necessity of frailty, emotion and above all, play.' Venue 45, theSpace @ Venue45
---
21-25 August, 1.45pm
Age 16+. Artists of pantomime and clownery Mikhail Kukota and Igor Chekhov are graduates of the Russian State Institute of Performing Arts. They present a completely new vision and new form of William Shakespeare's famous drama plays through ironic consciousness. Sixteenth-century morality, English drama traditions, the author's unrivalled genius and notorious subjects that outlived millions of interpretations and screenings are transformed in the creator's imagination. An unexpected fusion, which would have surprised William Shakespeare, Elizabeth I and all the Elsinore population. The author of the show is the young talented director Ilya Moshchitsky, known for experimental cross-genre productions. Venue39, theSpace on the Mile - Space 1 
---
CONTACT US
---
Thank you for reading this bulletin; we hope you have found it interesting, useful and enjoyable. If you have any news or events that you would like us to highlight in future editions, please contact us at the address below.
t. +44 (0)141 552 2144 e-mail - 
[email protected]