| | |
| --- | --- |
| RCS Haven E-Bulletin – February 2019 | |
---
Greetings, and welcome to our bulletin full of information on exciting Russian events. 
RCS Haven is welcoming anyone who is interested in studying Russian language, literature and culture. We have English and Russian language lessons. There are a library, Art studio for children and Science club.
Also, the Centre provides consultations in law, finance and other aspects of work and business in Russia and Britain.
NEWS
---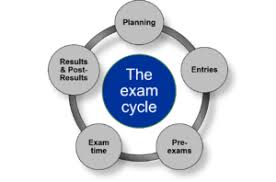 On February 21 the registration of summer exams for GCSE and GCE A level Russian will be closed.
This year 12 students from Glasgow, Edinburgh and Aberdeen will sit these exams.
Teachers of the Russian school at RCS Haven will continue to provide assistance to teachers who would like to teach students for the Russian language exams in the EDEXCEL and SQA system.
The registration for the SQA "Russian for life and work" will last until March 30.
---
VACANCIES
---
Police Scotland continues to encourage members of ethnic minorities to apply for the job and once again refers to the Russian-speaking community.
---
RCS Haven is looking for Russian and Chess teachers for the Saturday school.
Also, we are looking for volunteers.
The job search facility on the RCS Haven website collects vacancies from British and Russian employers. It can be accessed by 
clicking here
, 
---
EDUCATION 
---
The S
chool of Russian Centre in Scotland  Haven 
Classes for children are based on Russian teaching methods for primary school level native and non-native speakers.
In the current school year, lessons for all classes except the youngest take place between 11.00 and 2.00pm on Saturdays at 
- 
Adelphi Centre, 12 Commercial Road, Glasgow G5 0PQ. 
[email protected]
---
Russian classes for tests and exams 
RCS Haven prepares students for taking tests and exams in the Russian language, and also conducts / organizes tests and exams: Russian for Life and Work Level 3 and level 4 (reg. No: SQA 3014177), and GCSE  и GCE A Level in Russian (reg. No: EDEXCEL - 70233).  Classes take place on Saturdays from 11.00. to 14.00 at Adelphi Centre, 12 Commercial Road, Glasgow G5 0PQ. 
[email protected]
---
Art lessons for children are undergoing in RCS Haven.
Under supervision of experienced teachers and a specialist in early development, children study the basics of drawing and painting, language development, drama, science and math. All children are welcome.
Art studio takes place on Fridays 17:30 - 19:30.
Science club takes place on Wednesdays, 17:00 - 19:00 at 
RCS Haven, 11 Duke Street, Glasgow, G4 0UL, Т. 0141 5522144
---
Russian and English language courses for adults
Classes for those who want to study Russian and English language.
Russian lessons on Mondays at Beginners from 18.00 to 19.30; Advanced from 19.30 to 20.30, Intermedia group on Wednesdays from 19.00. to 20.30 (11 Duke Street) and Saturdays at 11.00 (Adelphi Centre).
English lessons on Thursdays from 19.00 to 20.00
Russian Centre in Scotland Haven, 11 Duke Street, Glasgow, G4 0UL,    
[email protected]
---
FEBRUARY EVENTS CALENDAR
---
Events in Scotland
---
Wednesday - Sunday
Sharmanka are a unique and award-winning theatre group. Their beautifully carved figures perform an incredible dance to haunting music and synchronised light, telling the funny and tragic stories of the human life and spirit. 
103 Trongate, Glasgow G1 5HD. T.: +44 (0)141 5527080  
---
7 February, 17.15
The Princess Dashkova Russian Centre is delighted to present a lecture by Professor Irina Sandomirskaja, who will explore the cultural restoration of palaces in and around Leningrad after the Second World War, and the socio-cultural attitudes towards loss and remembering.
The Princess Dashkova Russian Centre, 19 Buccleuch Place, Edinburgh, EH8 9LN
---
7 February, 11:00
Café de la Poste. Sparkling Russian/English conversation over tea and cakes. The group meets on the first Thursday of the month.  No charge apart from any drinks and cakes you choose to purchase.
Open to all - no need to book. 
Just turn up and you will be warmly welcomed by the group. For more information please contact   
[email protected]
  Tel. 0131 560 1486. 
Café de la Poste
, 
41 South Clerk Street, Edinburgh EH8 9NZ.
---
22 February, 15.00
Cinema transforms a basic element of life on earth into an exhilarating thrill ride in this astonishing, immersive documentary from Russian master Viktor Kossakovsky. Travelling from the frozen waters of Russia's Lake Baikal to the mighty Angel Falls in Venezuela, he captures all the raw, glorious power of water and its impact on the planet. Icebergs groan and tumble, seas flick aside cars and signs of human existence in a mind-blowing fusion of sound and vision, in which incredible images are matched by a haunting soundtrack. An unmissable big screen experience.
Languages Russian, English and Spanish with English subtitles.
Cineworld Renfrew St - Screen 3
---
28 February, 17.10
Comprised of four twenty-minute presentations, the workshop will be opened by Julia Mazurova (Institute of Linguistics, Russian Academy of Sciences), who will explore the notion of Moscow's urban multilingualism, followed by Polina Kliuchnikova's (University of Durham) presentation about the Russian language provision in Dushanbe as well as by Denis Zubalov's (Higher School of Economics, Moscow) paper examining language policies in Moscow, and concluded by Marina Raskladkina (Institute of Linguistics, Russian Academy of Sciences), who will elucidate educational experiences of migrant children at Moscow's schools. The workshop will be summarised with a general discussion, chaired by Lara Ryazanova-Clarke (University of Edinburgh), followed by a wine reception.
The Princess Dashkova Russian Centre, 19 Buccleuch Place, Edinburgh, EH8 9LN
---
CONTACT US
---
Thank you for reading this bulletin; we hope you have found it interesting, useful and enjoyable. If you have any news or events that you would like us to highlight in future editions, please contact us at the address below.
t. +44 (0)141 552 2144 e-mail - 
[email protected]