Silver for Scotland
---
Sergey Smith won the silver medal in arm wrestling at the Clan Wars competition, held on June 8 in Milngavie as part of the Scottish Highland Games.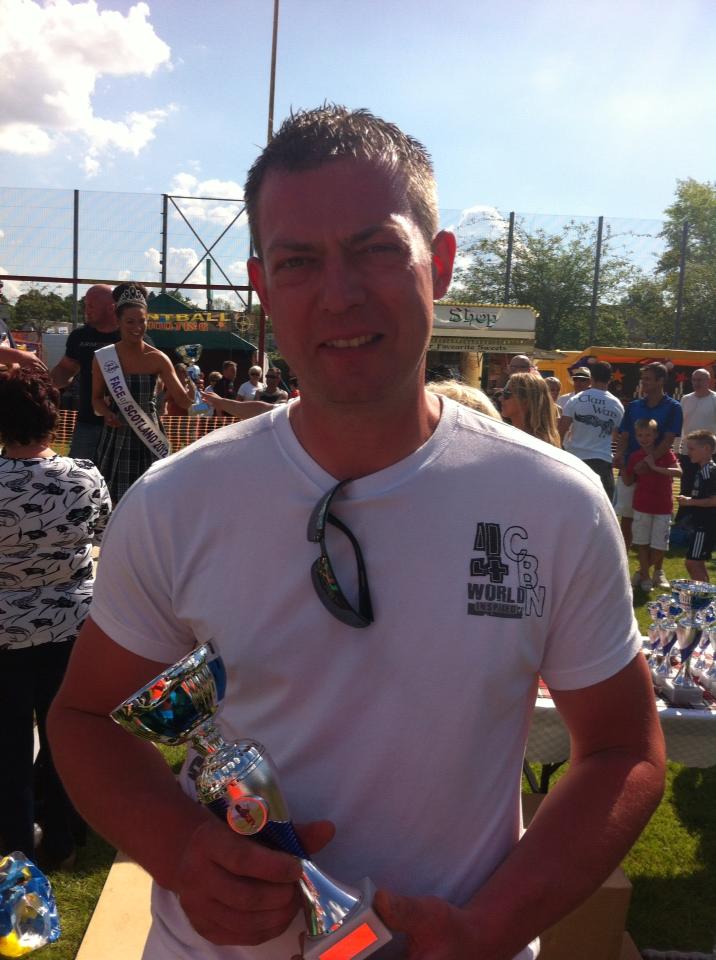 Sergey represented Scotland at the competition in the 100kg category. In a bitter struggle he was only beaten by the British champion Paul Maiden. His victory makes him the Scottish number one and British number two.
Born in the Soviet Union, as a young man Sergey took part in arm wrestling, but after moving to Glasgow he no longer took part in the sport. 10 years later, he decided to resume his career and immediately won the silver cup. His success drew the attention of the sport's other competitors.
Despite his busy schedule, in his spare time, Sergei helps in the RCS Haven and is involved in the development of multilateral relations between other organizations in our countries.
RCS Haven wishes Sergey continued success and further achievements in the sports arena, and thanks him for his contribution to the development of the Russian Centre in Scotland.