Summer intensive course for Russian beginners
---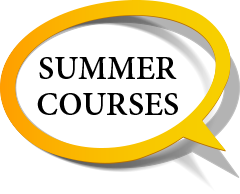 Dear friends,
We are happy to inform you that a new summer intensive course for Russian beginners starts from 8 May.
The lessons will be provided by our highly qualified teacher Dr Tatiana Orlova at our office, 11 Duke Street, Glasgow, G4 0UL.
The full course contains 10 lessons which will be every Monday from 5.30pm to 7pm.  
If you have any questions, please do not hesitate to contact us via email 
[email protected]
or by phone 01415522144