European Day of Languages
---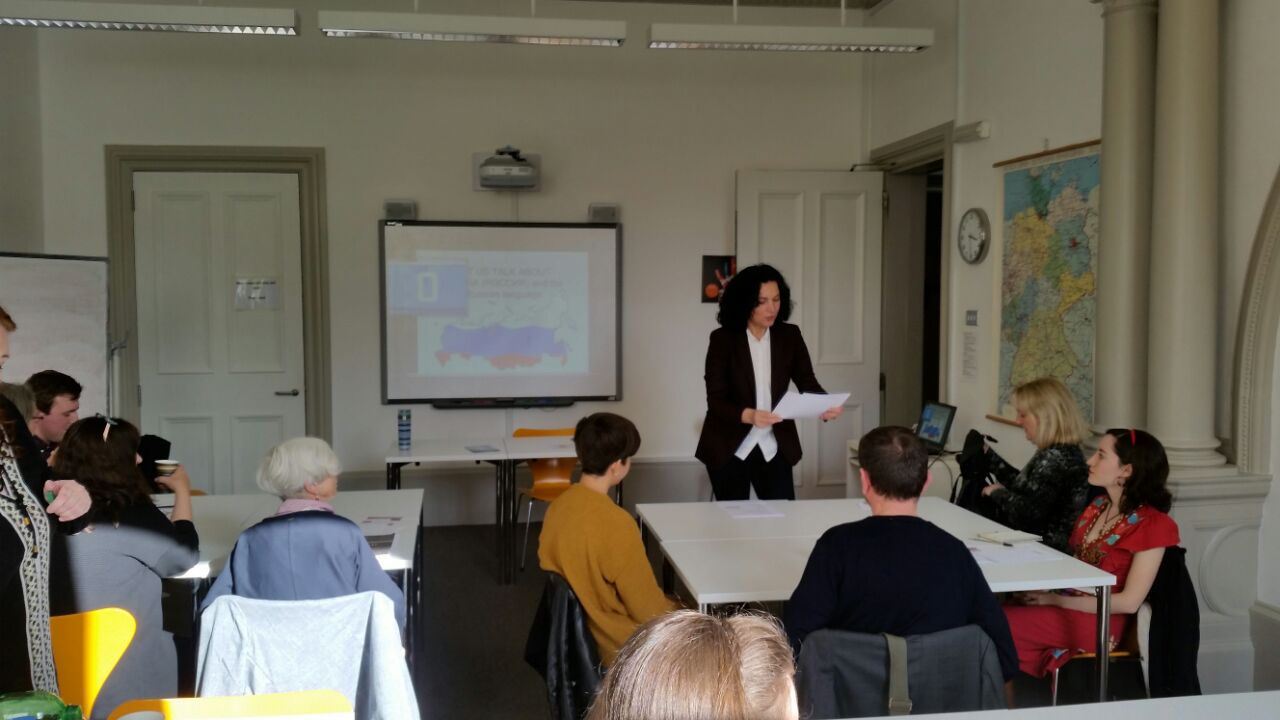 On 29 September 2017 the Goethe Institute in Glasgow organised and hosted the celebration of European Day of Languages.
Our very own Teacher from RCS Haven, Natalya Krisanov, provided the Russian tester session for all of those who would like to get a small taste of learning Russian.
Needless to say it was received extremely well with an overflow of interest in studying the Russian language.
The lesson was very interesting and everyone participating had such fun.
To make the session an even better success, we had complete beginners who, by the end of the session, could write their names in Russian as well as learn several sentences of welcome.
RCS Haven also provided the prize for a quiz about different countries.
Congratulations to the winner of the prize and to all those who participated.