New Year Carnival for children and parents
---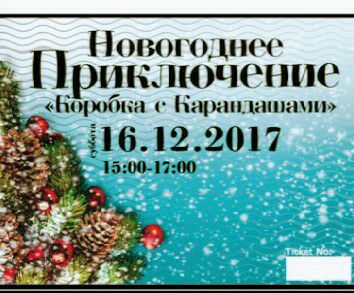 Dear friends,
We invite you to celebrate the New Year with us at the New Year Carnival that will be held on 16 December at 15-00 at Maryhill Burgh Halls, G20 8YE.
The Carnival will present the New Year adventure "A box of coloured pencils" prepared by our children (all classes will take part in the show).
The fair of handicrafts made by our children, traditional dancing in a circle, contests for children and adults are also in the programme of the Carnival.
There will be sweet treats and drinks organised for children.
The conclusion of the Carnival will be the awarding of the winners of the Drawing Contest "What can never be".
Two halls will be at our disposal – a large one for the show and a separate one for mothers with small children.
The Carnival will be conducted in Russian but the concert programme and the adventure will have commentaries and explanations in English.
Ticket price for the child attending our school, including goodie bag and tea party for children is £10 with free entry for one accompanying parent. Ticket price for parents and children from our school, without goodie bag, is £3 each.
For invited friends the child's ticket with goodie bag is priced at £12, ticket without goodie bag is £5.
Tickets are sold on Saturday from 11-00 to 14-00 in the Russian school located in Adelphi Centre. You can also book tickets by calling us on 0141 5522144 or sending e-mail to: 

[email protected]
If you have any questions regarding the tickets you can ask the representatives of the parents' committee Olga Mirenskaya, Svetlana Vilgotskaya and Nadezhda Bubulchik.
We are looking forward to seeing everyone at the Carnival!