Children's drama studio is opening a new theatre season
---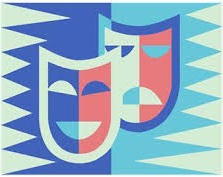 With autumn holidays not far off, what to engage your children with on a chilly and damp afternoon?
Right before the October holidays, children's drama studio in Duke Street is opening a new theatre season! We invite everybody interested, children of various ages and varying levels of drama training. What matters most is your child's wish to act, all the rest can be learned at our studio.
Classes will be held every Friday from 17:00 to 19:00 at 11 Duke Street,
Glasgow G4 0UL.
Our classes are very much focused on developing creative thinking as well as
attention and memory, building up confidence in communication with people of
various ages, learning the skills of working independently and in a team.
Children will be taught impersonation and improvisation skills and will learn to freely express their thoughts and feelings. It may often be not easy but all difficulties can be overcome.
An integral part of drama studio work (along with various activities for developing imagination, working out stage image, speech and breathing training) is the preparation for the New Year performance.
Stage performance involving dancing, singing, reciting poems and, of course,
improvisational acts, has become our good tradition of celebrating Christmas and the New Year.
All you need to do to take part in our new theatrical show is to contact us at 
[email protected]
We are looking forward to seeing you there!