RCS Haven E-Bulletin – August 2019
---
Greetings, and welcome to our bulletin full of information on exciting Russian events. 
RCS Haven is welcoming anyone who is interested in studying Russian language, literature and culture. We have English and Russian language lessons. There are a library, Art studio for children and Science club.
Also, the Centre provides consultations in law, finance and other aspects of work and business in Russia and Britain.
NEWS
---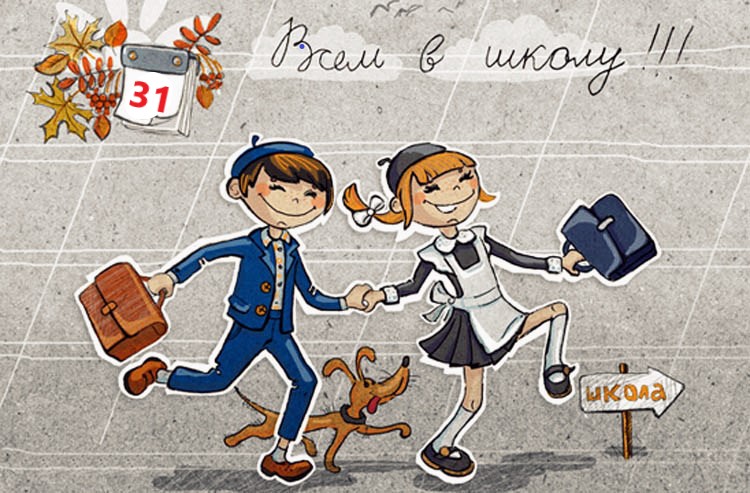 Dear parents and students!
We are pleased to inform you that the RCS Haven Centre, and its Russian school, are starting another new academic year and our doors are open to everyone!
The Russian school for children will be happy to see you on August 31 at Adelphi Centre 12 Commercial Road, Glasgow, G5 0PQ.
Classes, like before, will be held on Saturdays from 11.00am.
On August 31, there will be organizational meetings in the classrooms, including the formation of student groups to prepare for the SQA, GCSE and GCE A-level Russian examinations, as well as various electives.
Enrolment for children for  school can be made in advance by either,  calling 0141 5522144 or by sending  an e-mail to 
[email protected]
Russian classes for adults will resume, after an enjoyable vacation, at the Centre on 11 Duke Street from Wednesday 11th September.
English classes will resume from 17th September from 19.00 to 20.00, Free taster session on the12th September. All welcome.
---
VACANCIES
---
RCS Haven is looking for Russian and Chess teachers for the Saturday school.
Also, we are looking for volunteers.
The job search facility on the RCS Haven website collects vacancies from British and Russian employers. It can be accessed by 
clicking here
, 
---
EDUCATION 
---
The S
chool of Russian Centre in Scotland  Haven 
Classes for children are based on Russian teaching methods for primary school level native and non-native speakers.
In the current school year, lessons for all classes except the youngest take place between 11.00 and 2.00pm on Saturdays at 
- 
Adelphi Centre, 12 Commercial Road, Glasgow G5 0PQ. 
[email protected]
---
Russian classes for tests and exams 
RCS Haven prepares students for taking tests and exams in the Russian language, and also conducts / organizes tests and exams: Russian for Life and Work Level 3 and level 4 (reg. No: SQA 3014177), and GCSE  и GCE A Level in Russian (reg. No: EDEXCEL - 70233).  Classes take place on Saturdays from 11.00. to 14.00 at Adelphi Centre, 12 Commercial Road, Glasgow G5 0PQ. 
[email protected]
---
Art lessons for children are undergoing in RCS Haven.
Under supervision of experienced teachers and a specialist in early development, children study the basics of drawing and painting, language development, drama, science and math. All children are welcome.
Art studio takes place on Fridays 17:30 - 19:30.
RCS Haven, 11 Duke Street, Glasgow, G4 0UL, Т. 0141 5522144
---
English lessons on Thursdays from 19.00 to 20.00
Russian Centre in Scotland Haven, 11 Duke Street, Glasgow, G4 0UL,    
[email protected]
---
Edinburgh Festival Fringe
---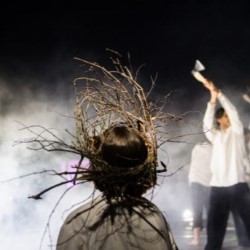 2-11 Aug, 16:40
In Forest, the latest graduates, from the legendary Moscow Art Theatre School, explore the eternal relationship between humanity and nature, through a fantastical journey of bodies in motion. The audience are invited to connect with the deep patterns of consciousness that are found in the harmonies and rhythms of life.
Venue 322, Assembly Checkpoint - Assembly Checkpoint
---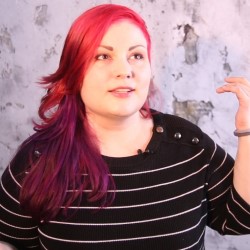 2-25 Aug, 11:15
Raised to win (cause who likes a loser?), it took her nearly four decades of childhood to achieve vulnerability and embrace failure. Finally, an accomplished loser, this Moscow native fairy tale princess is sharing her story of beasts and beauties, in her first full run at the Fringe.
Venue 288, Just the Tonic at The Mash House - Just the Snifter Room
---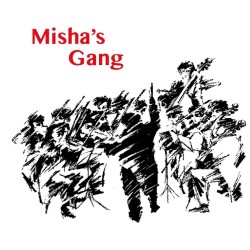 2-24 Aug 14:45
(3+). Tickets: £14.50.
Herald Angel (2017) and Spirit of the Fringe (2018) award winners, Misha Rachlevsky and his Russian String Orchestra return with a new series of captivating afternoon concerts. World-class performances in intimate surroundings.
Venue 53, The Space @ Surgeons Hall - Grand Theatre
---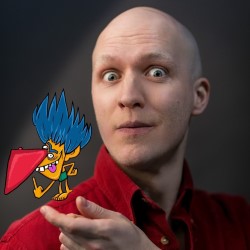 2-26 Aug 16:40
Days of myths, fairy tales and privacy are gone. We know all the data, now how do we live with each other? And can people actually build a life together based on anything else than shared delusions? Russia's Fringe veteran of political comedy and philosopher by training, Oleg, presents a new show about fake news and freedom of speech, magical realism and transitional capitalism, global politics and dysfunctional relationships.
Venue 445, Champions of Festival @ The Scotsman - Drawing Room
---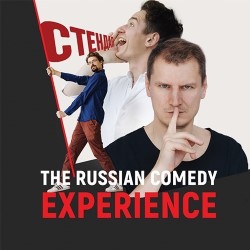 2-25 Aug, 23:35
Have you ever wondered: what is Russia like? Do they laugh there? Why is it run by a shirtless man on a horse? Let some of Russia's finest comedians answer these questions and a few others with an hour of stand-up about Russia, Britain and, er, outer space. The Russian Comedy Experience is back after a hugely successful run at the Fringe 2018, featuring the best comics from Russian TV, including: Milo Edwards, Anton Borisov, Ivan Yavits and more...
Venue 88, Just the Tonic at The Caves - Just the Spare Room
---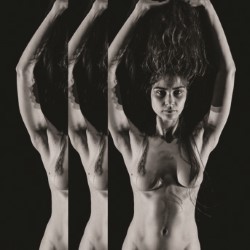 3-17 Aug, 11:55
Where can we find a connection between the two worlds in which we live – the world of determination (digits, reasoning) and the world inside (unexplored, full of Eros, frightening)? How can we explore this without losing sanity? Ariadna guides you through the labyrinths in which modern people roam: gender, body and its objectification, mundanity and mystical feeling.
Venue 21, C venues – C aquila – studio
---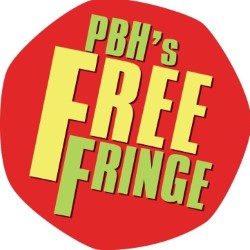 12, 19 Aug, 18:10
Best of magic, dance, comedy, singing and more. Award-winning stars and true cabaret legends from all over the world unite to support the movement for affordable Fringe experience and to give you a perfect taster of the Free Fringe.
Venue 68, PBH's Free Fringe @ Voodoo Rooms - Ballroom
---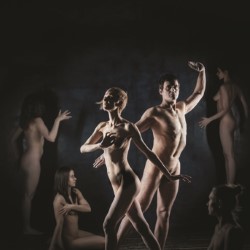 13-18, 20-26 Aug, 15:25
Does a body make us human? Does it have a soul? What hides beneath nudity? What is nudity itself? Nudity is extreme openness and vulnerability and, at the same time, an incomprehensible power connected not only with sexuality. The magic of Eros, the compelling power of nudity, the way up and the way down, transcendence and co-creation, fragility and strength.
Venue 21, C venues – C aquila – temple
---
CONTACT US
---
Thank you for reading this bulletin; we hope you have found it interesting, useful and enjoyable. If you have any news or events that you would like us to highlight in future editions, please contact us at the address below.
t. +44 (0)141 552 2144 e-mail - 
[email protected]